Signs of the Times
POSTED 30th November 2020
Given the green light, Victorian locals are finally returning to streets and venues, once a staple of their regular life.
For the Melbourne team, it is not only the new freedoms that have us excited but the return of the boisterous child of advertising—Out-of-Home (OOH).
Loud, eye-catching and wildly playful, OOH and digital out-of-home (DOOH) are reaching audiences once again after lying idle during months of strict lockdown. Outdoor media company, QMS, reports Victorian audiences are increasing 35% week-on-week.
To celebrate OOH's return, we're revisiting our team's four favourite out-of-home campaigns. Let's go!
--
Taking user insights to the streets
Client/Agency: Spotify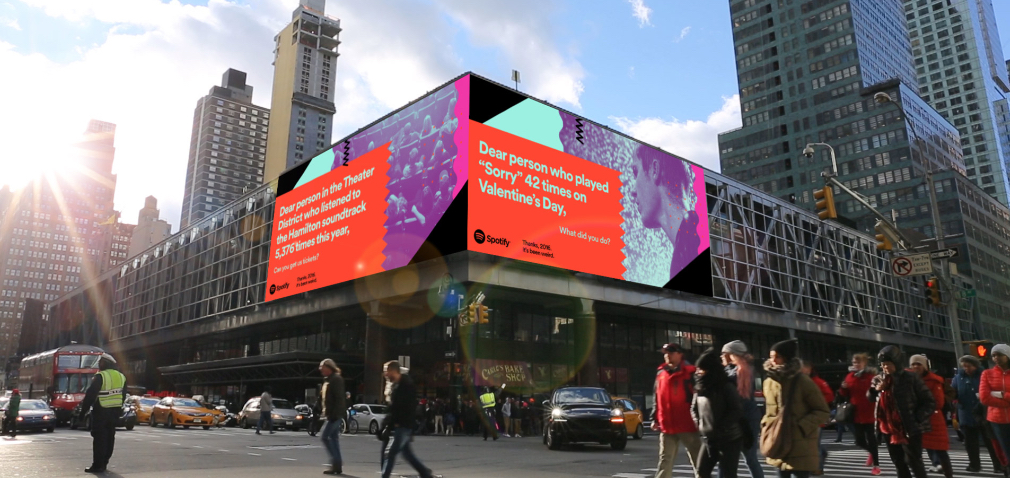 Source: We Are Happy Media & The One Club
In celebration of the year's end, Spotify dove into its data to reveal an abundance of creative tidbits about the weird and wonderful listening habits of its users.
The result: a series of global and localised out-of-home advertising with quips, including:
To the person in NoLita who started listening to holiday music way back in June. You really jingle all the way, huh?
Dear person who played Sorry 42 times on Valentine's Day, what did you do?
Humanising data with creative insights—who says data has to be boring?
Copywriting in lights
Client: Outsmart (UK OOH trade association)
Agency: Mother London & Grand Visual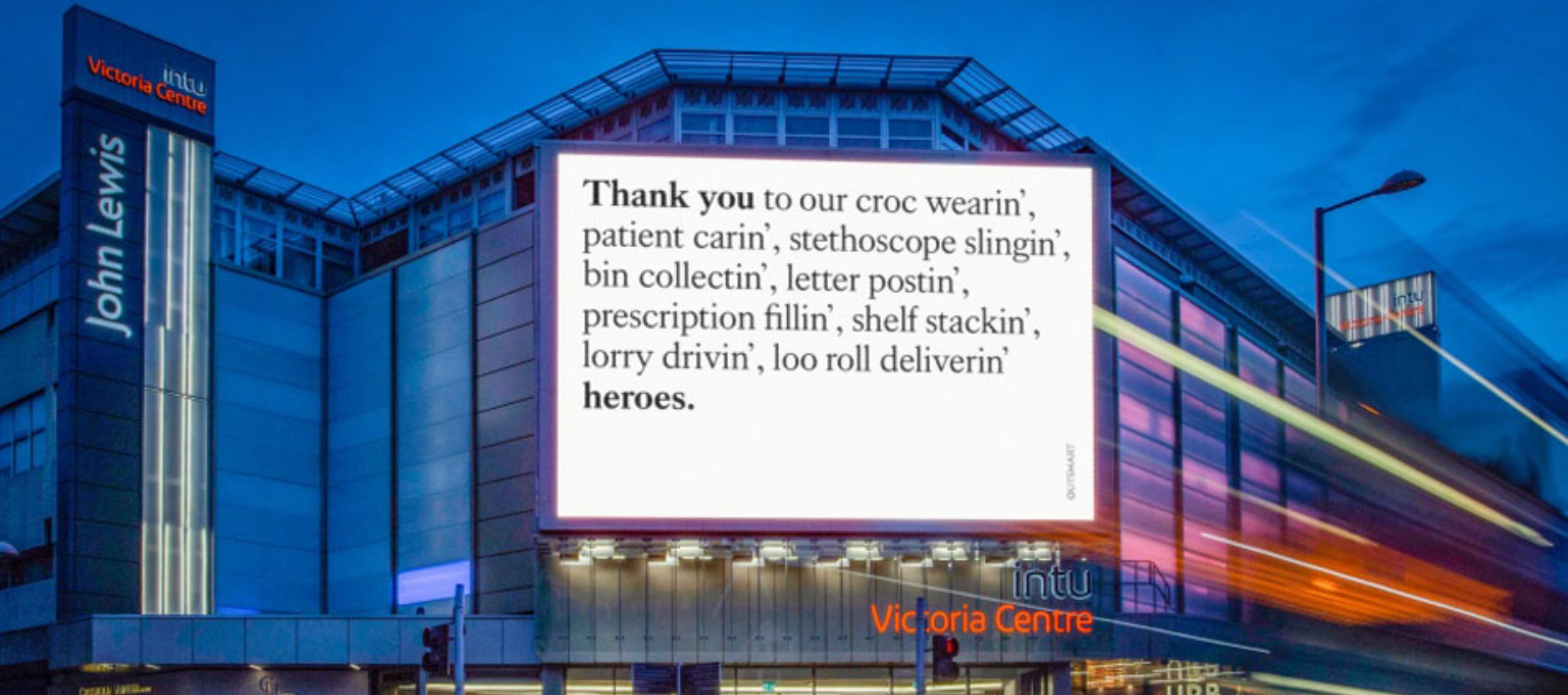 Source: Campaign Brief
To pay tribute to the brilliant efforts of frontline workers, members of the UK's OOH trade association came together to donate valuable ad space and share the campaign—Grateful Britain.
With light humour, the heart-warming ad made up of copywriting alone, recognises all the heroes from the COVID crisis.
A simple message, yet a powerful example of what the OOH industry can do when it comes together.
Leveraging iconic physical landscapes
Client: EasyJet
Agency: Buzzman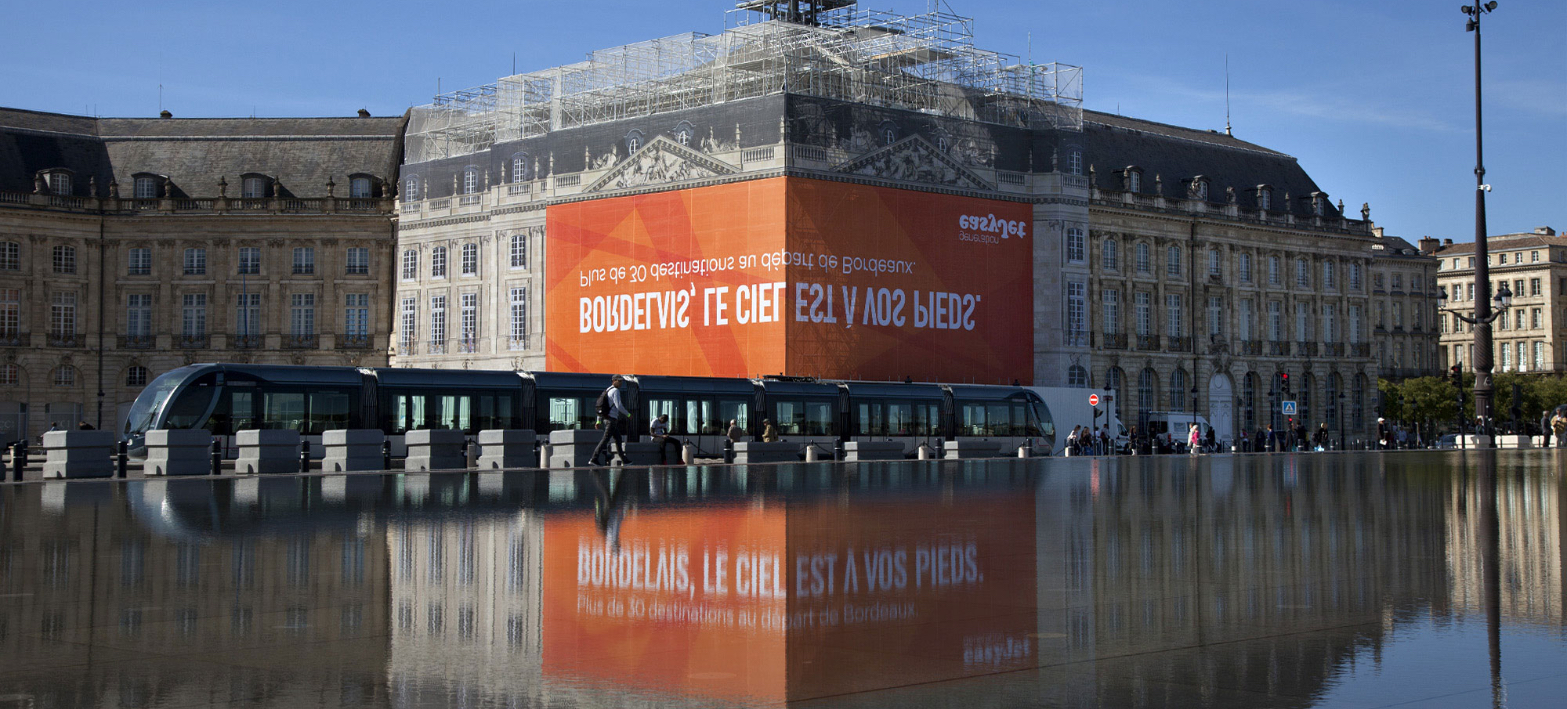 Source: Muse by Clio & B&T
You don't have to know French, to know that this billboard is upside down. But that's exactly what budget airline, easyJet, intended.
Cleverly utilising the reflection of a still pool of water in Bordeaux, France the airline elevated its emotive campaign message, directly translated as "Bordelais, the sky is at your feet".
An eye-catching reminder, making a splash in a new way.
Real people front-and-centre
Client: Stonewall (LGBT charity)
Agency: Wellcom Worldwide & Mr President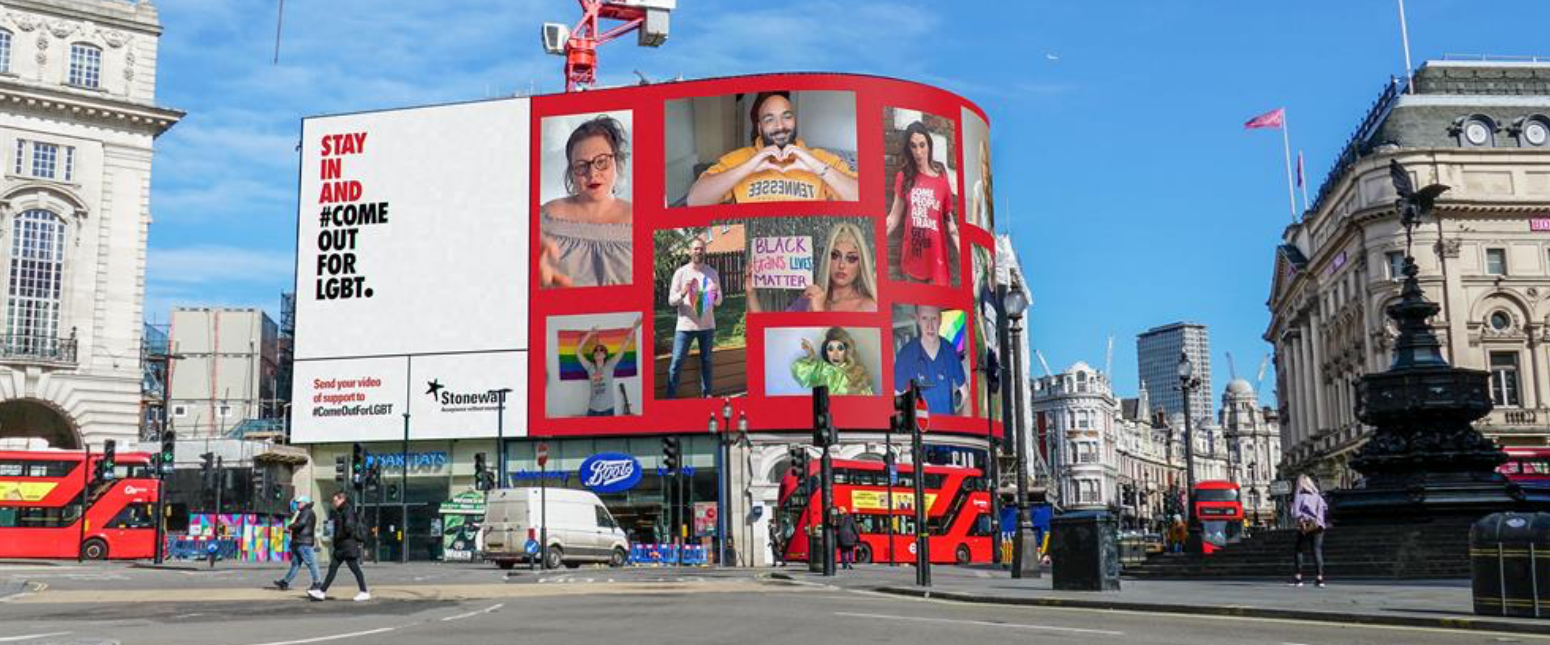 Source: Campaign Live
With Pride parades cancelled due to COVID, Stonewall (a UK LGBT charity) called for the nation to "Stay in and Come Out for LGBT".
Messages from friends and allies were splashed across the Piccadilly live screen, showing support and raising attention to issues faced by the LGBT community during the COVID crisis.
Proving there's a power in bringing real people (and user-generated content) to the big screen.